Dr. Richard Ezgur, DC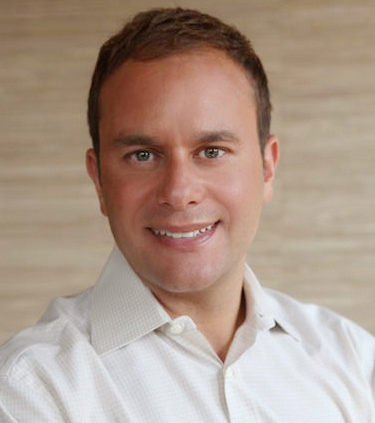 Dr. Ezgur's Hours
| Day | Office Hours |
| --- | --- |
| Monday | 9:30 am - 7:00 pm |
| Tuesday | 12:00 pm - 7:00 pm |
| Wednesday | 9:00 am - 7:00 pm |
| Thursday | 12:00 pm - 7:00 pm |
| Friday | Closed |
| Saturday | Closed |
| Sunday | Closed |
Whether you're acutely injured or suffering with severe, chronic pain or disease, Dr. Ezgur will work with you to create an individualized treatment plan that delivers real results. He practices truly comprehensive natural healthcare, utilizing chiropractic, acupuncture, homeopathy, massage, & physical therapy, and will spend as much time with you as needed.He won't stop searching for solutions until you get the results you're looking for. He treats patients of all ages, including infants, children, adults, and pregnant women.
After suffering from low back pain and chronic headaches, Dr. Ezgur discovered both chiropractic and homeopathy to be effective forms of treatment and decided to dedicate his life to helping others with pain and other health problems.
He strives to provide a high level of professionalism along with quality, patient-focused care. He designs specific treatment plans unique to the individual needs of each patient. Utilizing a pragmatic, common-sense approach, he emphasizes active patient participation and education, which helps his patients recover more quickly and return to their activities sooner, heal more completely, and decrease their chances of relapse.
Dr. Ezgur earned his Doctor of Chiropractic (DC) degree from the National University of Health Sciences, or NUHS, (formerly the National College of Chiropractic) in Lombard, Illinois. While enrolled at NUHS, he attended over 450 hours of seminars on topics including orthopedics, sports injuries, rehabilitation, acupuncture, and nutrition. During his internship, Dr. Ezgur completed rotations at Edgewater Hospital, NUHS, and Salvation Army Clinics. Since graduating, Dr. Ezgur has trained extensively with Dr. Andre Saine and the Canadian Academy of Homeopathy completing a four-year, 500-hour advanced post-graduate course leading to the FCAH status (Fellow of the Canadian Academy of Homeopathy). He also completed a three-year postdoctoral program through the Los Angeles College of Chiropractic, leading to board-certification in chiropractic sports medicine rehabilitation. He has continued to attend chiropractic, sports medicine, physical therapy, and homeopathy seminars around the world.
Recognizing the importance of integrating natural healthcare into mainstream medicine, Dr. Ezgur works closely with medical doctors when referrals and/or co-management is appropriate. He is also contracted with several area hospitals and HMOs to accept referrals from medical primary care physicians.
Aside from maintaining his private practice, Dr. Ezgur has also been active in teaching. In 1998, he accepted a part-time faculty position at NUHS, teaching sports medicine rehabilitation. In 2000, he also began teaching weekend sports medicine rehabilitation seminars to other chiropractors, through the postgraduate division of The Los Angeles College of Chiropractic. Dr. Ezgur is a trained instructor of the American Red Cross "Protect Your Back" program, and of the American Cancer Society "Fresh Start" stop smoking program. He is also the lead instructor and founder of CAHSG (Chicago Area Homeopathy Study Group), which educates people on how to use homeopathy for themselves and their families.
Dr. Ezgur has also been an active member of the community. He served as the manager of the Chiropractic Crew for the Twin Cities-Chicago AIDS Ride from 1996 to 1999, and participated as a rider in 2000. He has also donated his services to numerous athletic and charity events, including: Leukemia Society of America's "Team in Training" Advisory Council for the Chicago Marathon, AIDS Walk Chicago "CARETEAM," Chicago Smelts "Swim Your Heart Out," Mrs. T's Triathlon, Chicago Frontrunners' "Proud to Run," WCAA's Men's Basketball League, and MSA's Fall Classic Men's Volleyball Tournament. Dr. Ezgur also served as the Co-chair of the Board of Directors of Team Chicago Athletics, Inc, and as the company chiropractor of the Luna Negra Dance Theater. Dr. Ezgur has also donated his time and/or financial support to the following organizations: National MS Society, Chicago Metropolitan Sports Association, Ride for AIDS Chicago, Gerber Hart Library, AIDS Walk Chicago, Howard Brown Health Center, Aids Alternative Health Project, Windy City Performing Arts, Chicago House, The LAM Foundation, and the American Cancer Society.
He is an active member of the American Chiropractic Association and the Illinois Chiropractic Society and has participated in their annual "Chiropractic Feeds the Hungry" food drive. Dr. Ezgur currently serves on the Board of Directors as secretary of the IHMA (Illinois Homeopathic Medical Association), and has been selected by Dr. Andre Saine of the Canadian Academy of Homeopathy to be 1 of 15 international team leaders of the International Niendorf-Montreal Materia Medica Project.
Over 15 years of clinical experience has taught Dr. Ezgur to blend the art & science of healing to successfully address his patients' health concerns. He has also logged over 1,500 hours of postgraduate education, and is actively involved in teaching, which keeps him current in his field and allows him to communicate more effectively with his patients. Because of these experiences, he has acquired a unique and extensive set of skills to solve a wide range of health problems. His success comes from being able to combine this unique skill set along with compassion for his patients, a passion for healing, an ability to listen intently to what patients have to say, and effective communication skills. Dr. Ezgur still continues to master new techniques, and participates in continuing education programs, so that he can continue to remain on the cutting edge of the art & science of practice. Continuing to search for techniques that will improve patient outcomes is his ultimate goal.
Dr. Ezgur is a competitive tennis player and enjoys gardening, travel, swimming, cycling, running, weight training, yoga, and Pilates.